Winter 2023 TCA e*Train
e*Train Issue: Dec 2022 |
Posted in:
e*Train Articles
The holidays are upon us and our hands and hearts turn to trains. These trains are on our cards, they are on our windows, and they are around our trees.
There are three updates and seven articles. Bob Mintz shares new information about 6464 Boxcars with a special offer to TCA, and new information on Handcars. He also adds information to the spreadsheet on Trollies.
Clem Clement shares memories of a Child at York (or not!) and continues his Homemade series with some keen tips. And Reminisence from Bill Fuller shares the joys of having folks discover entities on public layouts that bring smiles to their faces. Getty Browning, in his article on Thoughts, dispenses time honored points-of-view written from a child's perspective leading into adulthood, but which almost all of us share in that journey in one way or another in our train lives!
Thoughts!
Mike Marmer tells us a story about his Frosty Bar and where it has been drawn and published. John Halajko delves into GG1s and their paint schemes.
David Braskey has an article on a train that his Momma got as a child.
Have a Merry Christmas and a Joyous New Year !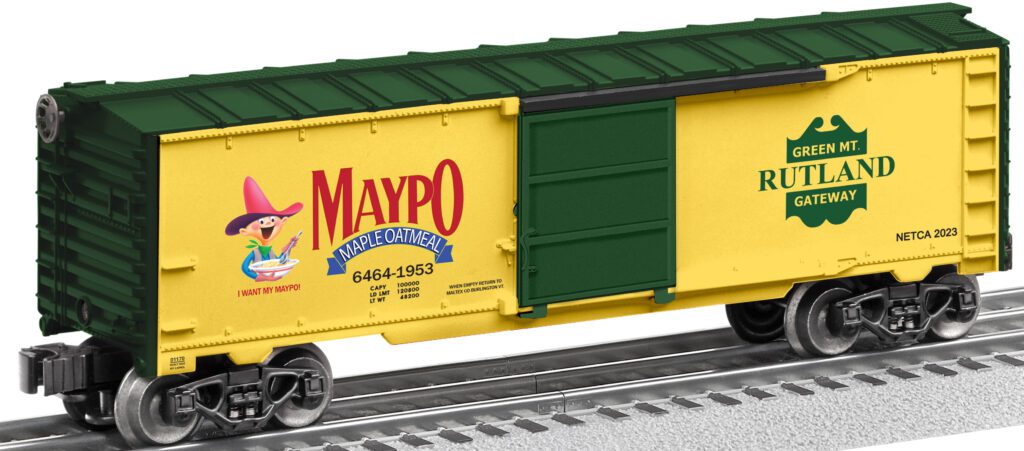 In Answer To The "6464 Thousand Thousand Dollar Dollar Question Question" (update) Dec 2022
Blue Sky and Spirit! Dec 2022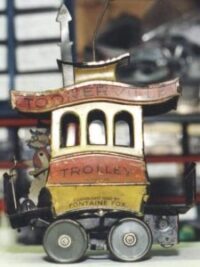 Good Golly Missed Trolley! (update) Dec 2022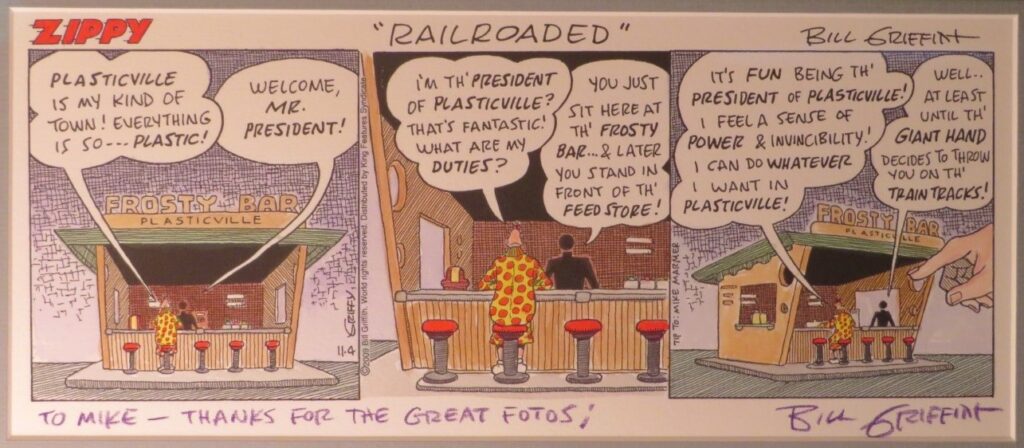 HOW MY FROSTY BAR ON MY AMERICAN FLYER TRAIN LAYOUT GOT INTO A NATIONAL COMIC STRIP! Dec 2022
I Am Not a Child! (a story of Kid's Corner!) Dec 2022
Momma's Train! Dec 2022
Reminiscences of a Public Layout Operator. Dec 2022
The Handcarchief {Handcars}(update) Dec 2022
Thoughts on Model Trains and Christmas Dec 2022
Why Were Home-Made Trains Built: Part-3 What to Build (Tips of the Trade from the Tipster!) Dec 2022