Cal-Stewart and the Wine Train
e*Train Issue: Jan 2016 |
Posted in:
Railfanning
By Gordon L. Wilson, TCA #76-10233 Winter 2016
We've been going to Cal-Stewart meets in California since moving to Arizona in 1988. The one in Northern California has always held a special place for us because we have very close friends who live in what is called the "East Bay Area" of San Francisco, namely Concord. I went to school with a friend from kindergarten on; we were each others' Best Man at our weddings; and his wife is Larry Bird's 1st cousin.
Christie and I know Northern California nearly as well as we know Arizona and New Jersey. The Northern version of the Cal-Stewart Meet provides things to do such as attend performances of the San Francisco Opera, Ballet, and Symphony; visit National Parks like Lassen, Yosemite, King's Canyon, and Sequoia; plus stays at nearby 1/16 scale Lake Tahoe.
One of the greatest factory tours one could ever hope for is in Fairfield, California. Yes, the Jelly Belly (jelly bean) Factory Tour is phenomenal and it's FREE! Did you know that the "Yankee Clipper," Joe DiMaggio, and Wyatt Earp, the gunfighter of OK Corral fame, are buried in Colma, California, just south of San Francisco? These the amazing things you can learn when going to the Nor-Cal half of the Cal-Stewart Meet.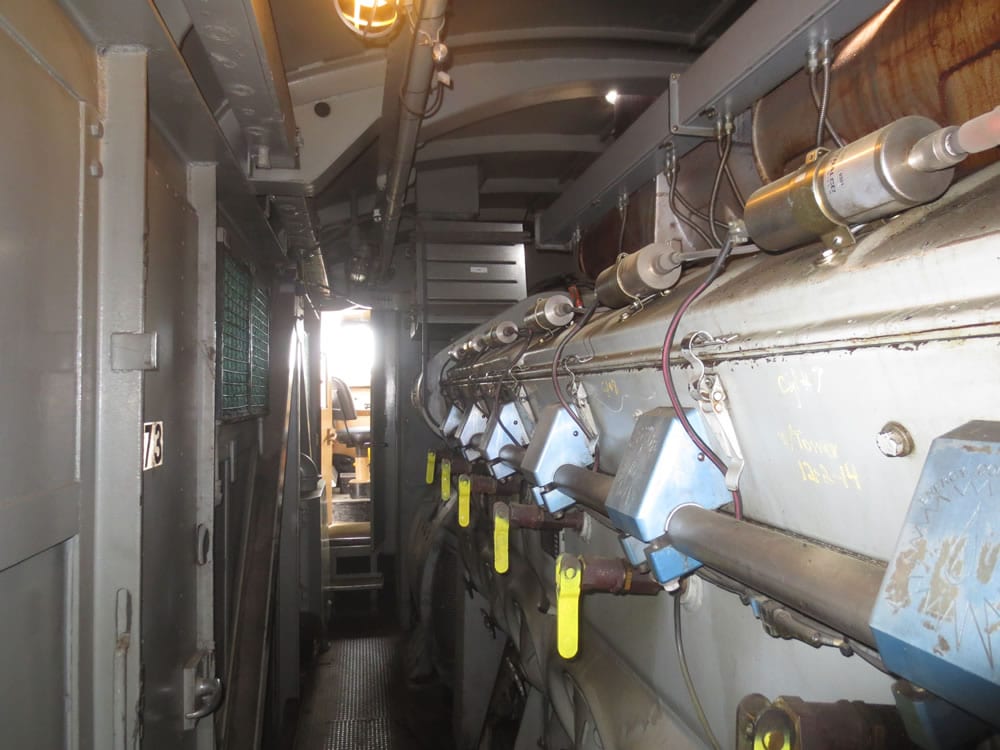 A REAL TRAIN offshoot is the Napa Valley's famous WINE TRAIN. It is a 5-star level dining experience on an exquisite 1940-1950 passenger train, pulled by two ALCO PA diesel locomotives. On March 20, 2015, on our 8th trip aboard this luxury dinner train, I had the privilege of riding in the cab with the Engineer and the Conductor. What an amazing experience! Those two men welcomed me as if I was a long-time member of the crew. I had full reign to walk around the entire engine's nooks and crannies, including seeking out its hidden video camera, the contents of which are given to CHiPs at the conclusion of each run. WHY? Too many autos still make "S" turns around safety gates across the roadways as the engine is approaching. That's not only dangerous, but illegal and is a $450 fine! I witnessed several cars make the "S" turn around those downed gates as we bore down on them between Napa and St. Helena. Not a smart thing to do!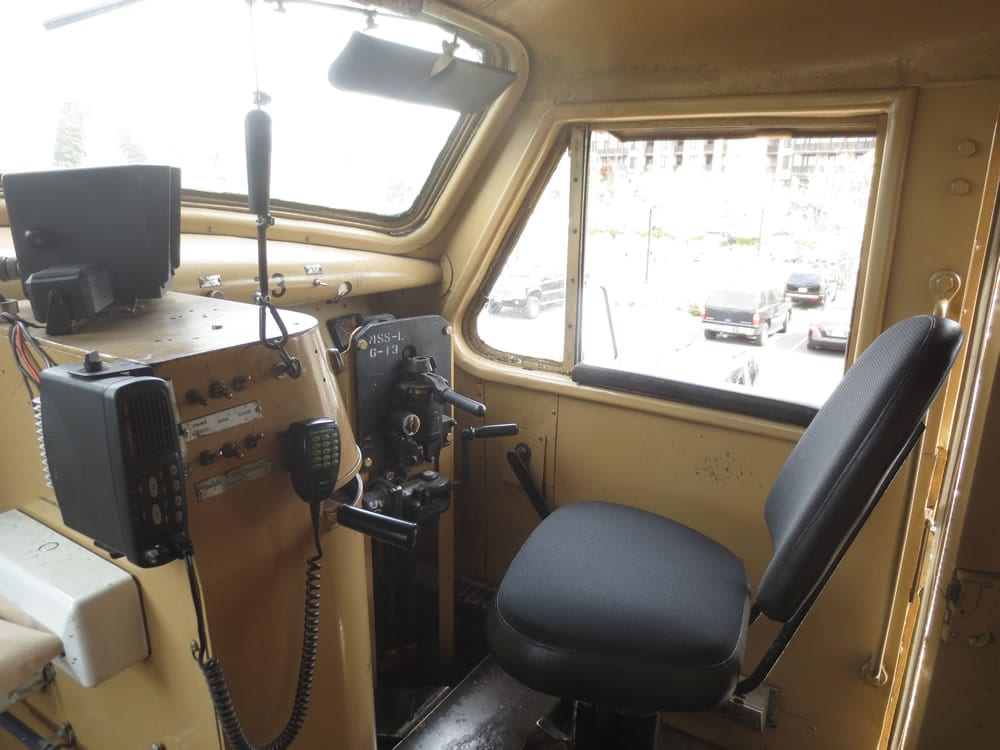 The view from the Cab was completely different along the Right-O-Way than it had been from the dining car. I could see damage to buildings caused by the recent Napa earthquake and was privy to "special" whistle/horn signals blown to acknowledge friends of the Engineer and Conductor as we traversed the 30-mile route. It was interesting that the speed of the train varied according to contracts with multiple wineries along the route. There were also stops at a few of the wineries to drop off and pick up patrons as part of special Winery and Wine Train Tours.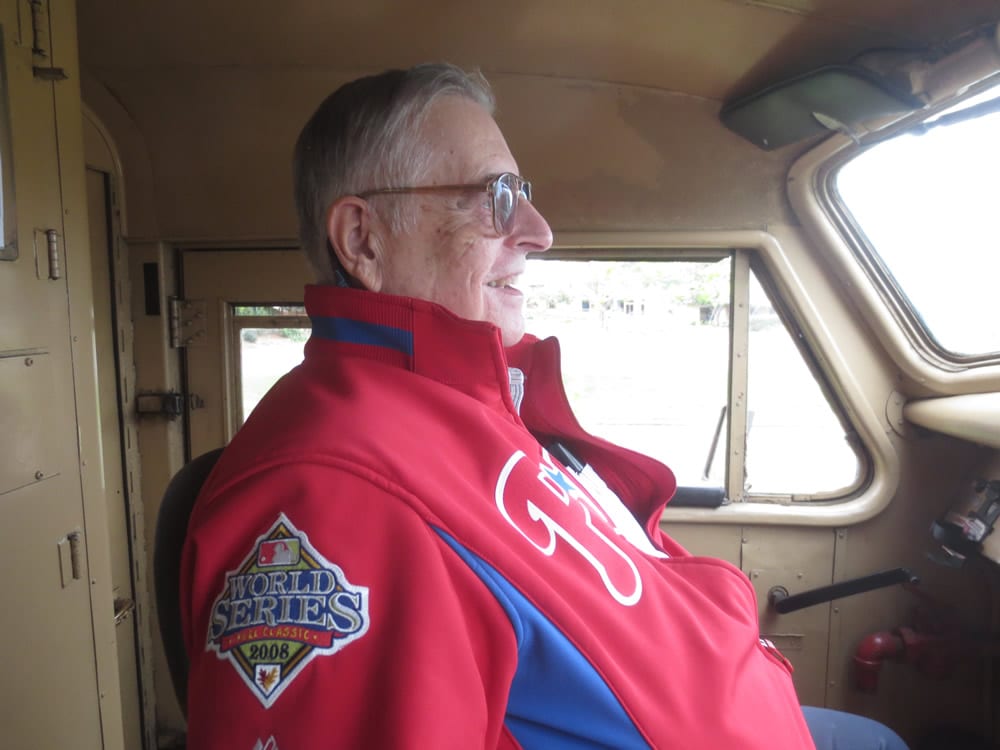 This is the 26th year of operation for this world-class dinner train. I was very appreciative to the crew for their professionalism and the outgoing manner they showed toward me. It's a ride I shall long remember and cherish.