The Pilot House
e*Train Issue: Feb 2003 |
Posted in:
TCA Adventures
By Bob Mintz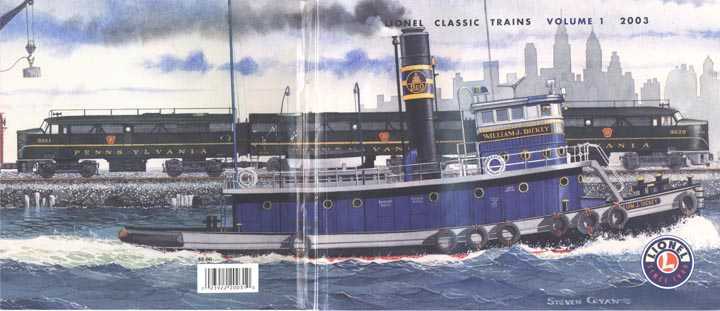 This structure, called a pilothouse, once sat atop the steam tugboat New York Central No. 31, built in 1923 in Brooklyn, NY. The tug was once of a large fleet of such vessels owned and operated by the railroads.
For roughly a century, from 1870 to 1970, freight moved through the Port of New York by rail and water. Before the 1908 opening of the first Hudson River rail tunnel linking Manhattan to the mainland, all the rail freight carried into the Port of New York from the American hinterland ended its journey in New Jersey and then had to be transported across the river on car floats—250 to 300 foot-long barges with rails set into their decks.
The practice continued long after the tunnel opened, and specialized tugboats, like the New York Central No. 31, were employed to jockey the barges between rail terminals in New Jersey, Manhattan and Brooklyn. The tugs were characterized by their very high pilothouses, which provided visibility over the tops of railroad cars.
New York Central No. 31, was a steel-hulled vessel, 102 feet in length. Only the pilothouse, which you see here, was made of wood. She was operated by a crew of six and worked out of the freight yards in Weehawken, New Jersey and the Upper West Side of Manhattan. Around 1970, New York Central No. 31 was sold to Witte Marine Salvage of Rossville, Staten Island. The pilothouse was purchased by Seaport Museum of the City of New York from that firm in 1980 with a grant from the Seaman's Bank for Savings.