Noma Station 2010
e*Train Issue: Jul 2010 |
Posted in: 1945-1969 PostWar Era, Collecting
By Don Fries
In my pre-teen days, I admired the Noma Train Station, but the size and price was not doable. Even now, I do not have room for it on the main table, so I cantilevered it from the upper lever shelf. I got the station at a good price and it even included the original box (circa 1955).
As with any Noma station still in existence, the sound box is missing or does not work. There now is a solution to this no-sound issue. A TCA member by the name of John Festa is selling a circuit board and speaker with several different announcements as per the original station.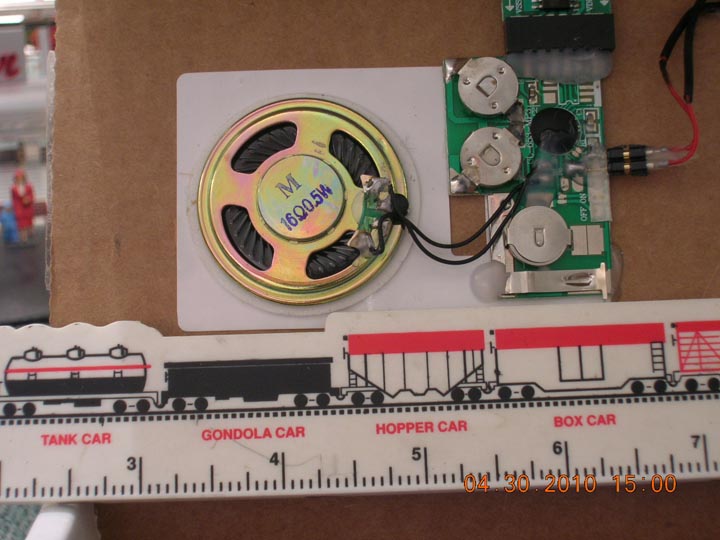 Since I did not want to install it in the station because of its location, I enhanced the sound so I can have it under the layout near the station. As furnished, it is a small circuit board approximately 3 inches square. I then attached a 10-inch tube to give greater depth to the lower sounds. A steam engine starting up sounds great.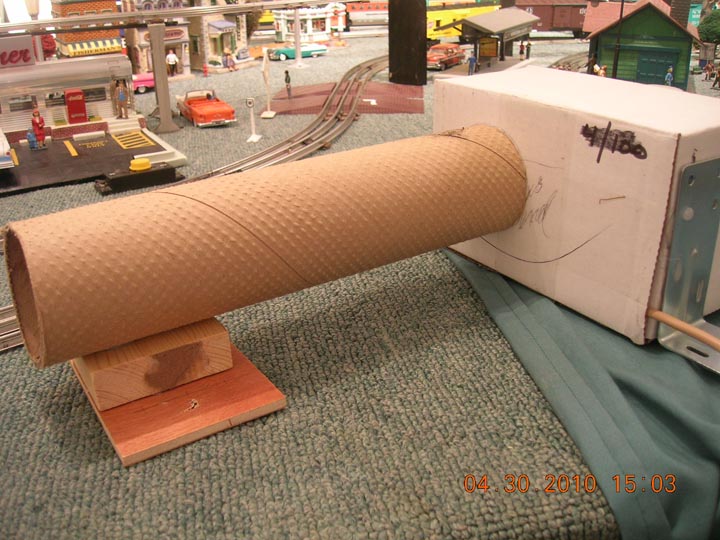 If you have any questions about my setup, you can email me at [email protected].
For product information, see below:
John Festa
695 Harbor Lane
Key Biscayne, Fl 33149
[email protected]
305-361-3043