Lionel Replacement Bulbs—who made them?
e*Train Issue: Jan 2013 |
Posted in: Collecting, Combined Eras

By Bob Mintz
Winter 2013
In 1879, Thomas A. Edison developed the first incandescent light bulb that lasted a practical length of time, although Heinrich Gobel won a court decision in 1893 against Edison and received credit as the inventor of the electrical incandescent lamp.
In 1906, General Electric Company patented a method for making tungsten filaments for use in incandescent lamps.
George Westinghouse's company became the #2 lamp maker in the U.S., but he did not start out making lamps.  Westinghouse invented a railroad air-brake in 1867 and then diversified into electrical railroad devices and more generalized electrical equipment including light bulbs.  Westinghouse pursued many improvements in railway signals (then using oil lamps) and in 1881 he founded the Union Switch and Signal Company to manufacture his signaling and switching inventions.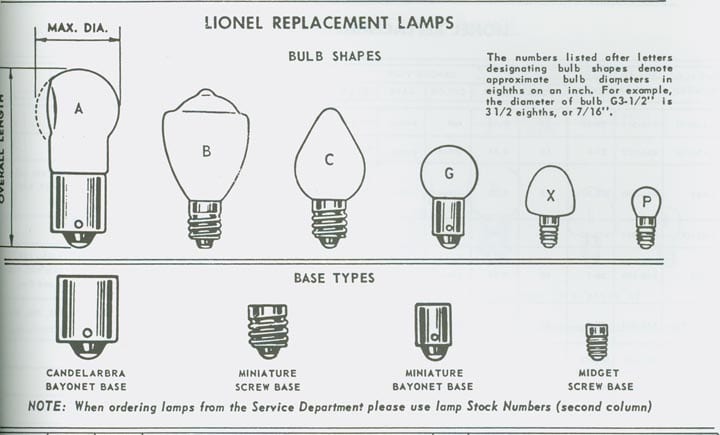 Sometime prior to 1949 according to the Lionel Service Manual, Lionel replacement lamps came in 6 bulb shapes and 4 base types.  By 10-61, the list had grown to 7 bulb shapes and base types for current production items.  Some shapes and base types were no longer being used by 1961.

I was recently looking for replacement bulbs for some Super O 022C switch controllers, when I stumbled across 5 cases of bulbs that I had purchased from Madison Hardware sometime between 1978-80.  Too bad their adding machine tape never had the date on it.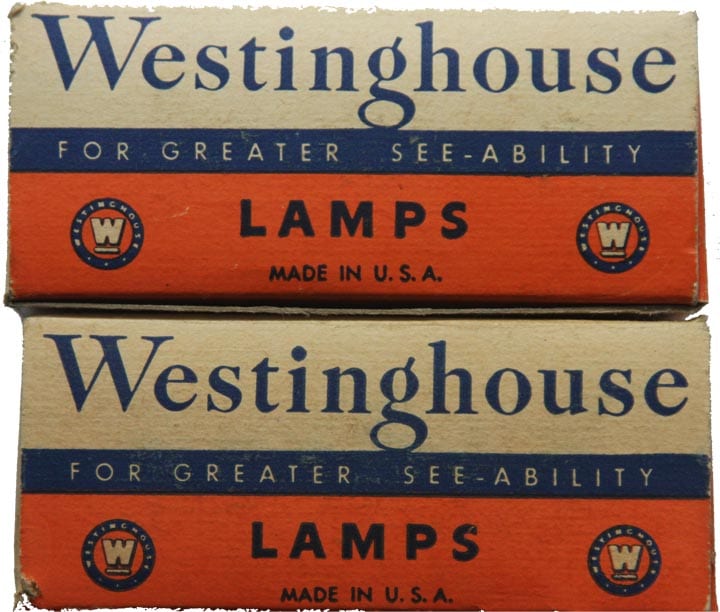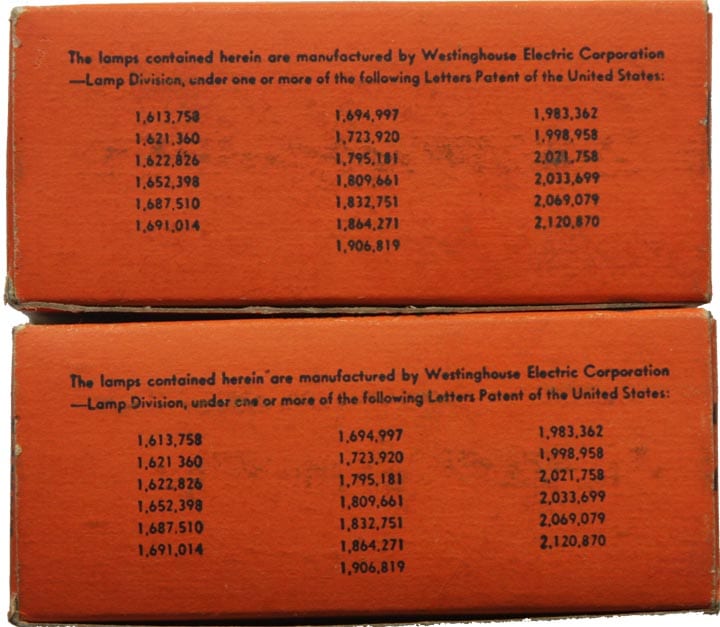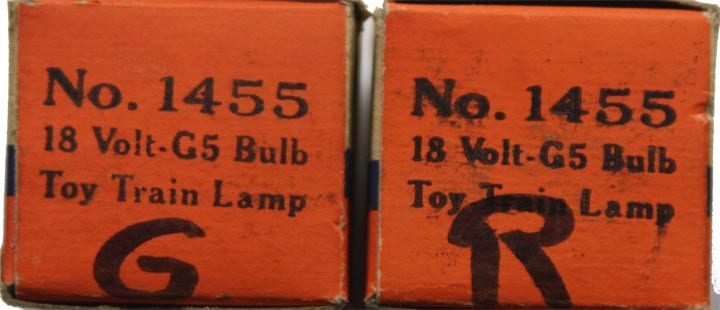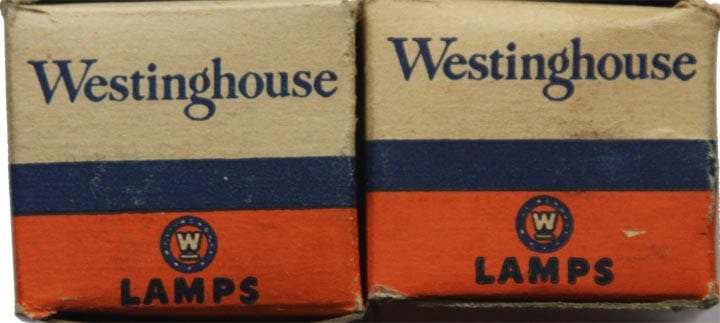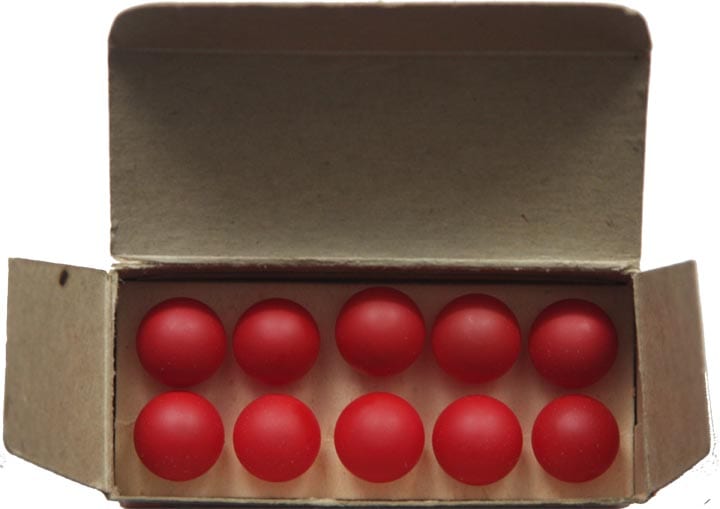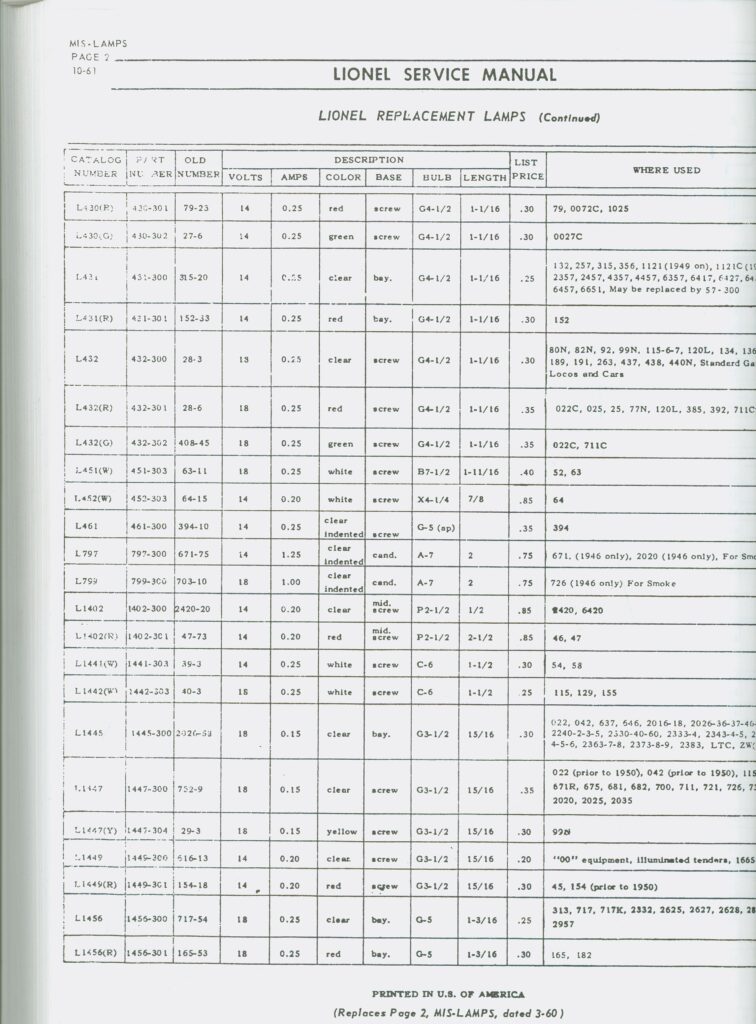 The bulb shape that I got from Madison Hardware are a bit larger than the ones in my other Lionel controllers although the miniature screw base is the same and they do fit. The Lionel Service Manual mentions the bulbs for the 022C are G 4-1/2 (4.5 eighths or 9/16″ while mine are G 5 (5 eighths or 10/16″)
If you look under the Column 8 called "Bulb" in the chart, you will see catalog number "1456" being a "G-5" miniature bayonet base, one number off of my "1455" miniature screw base.
Unless the catalog numbers of bulbs for both GE and Westinghouse were standardized, I have surmised that Westinghouse made the bulbs for Lionel, which would be a perfect fit for the company that was more historically associated with trains.