Lionel Good Will Efforts
e*Train Issue: Oct 2016 |
Posted in: Collecting, Manufacturers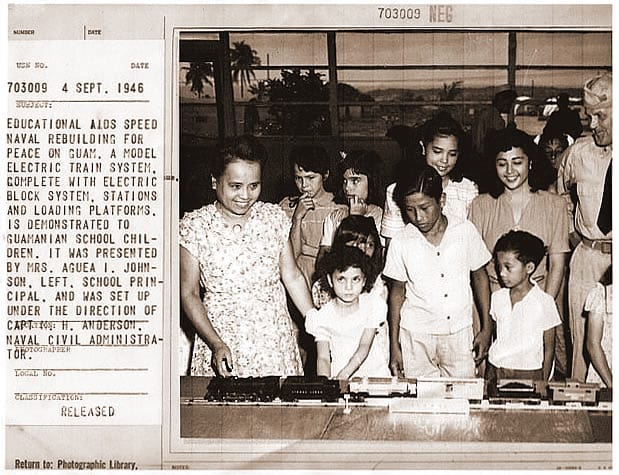 By Chips Marshall, 73-5595 Fall 2016
I ran across this in the Navy records at the National Archives (also known as Archives II) in College Park, Maryland. Apparently Lionel (and maybe other train manufacturers) was used to help with the good will efforts of the US government in area occupied by the enemy. And for the troops, it brought a little bit of home to a faraway place.
Touted as an educational aid, this train set was presented to a school and set up by Captain H. Anderson, Navy Civil Administrator. Does anyone know him?
See ya 'round campus!